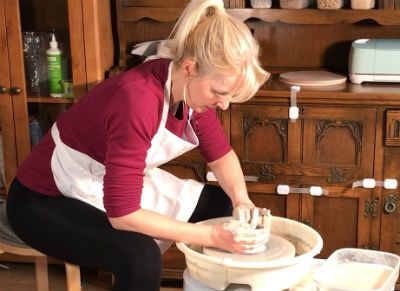 I have always loved clay. As a child, I would make things out of air-drying clay. I can still remember the smell of it and the clammy cold feel. It was funny stuff, it felt a bit like a mixture of plastic and clay, which come to think of it, it probably was.
Then as a teenager, I discovered the potter's wheel at school. I spent hours in the art room (when I should probably have been having other lessons) trying to center clay. 
I got relatively good at throwing pots at a young age, but when I was 16 I discovered portrait sculpture and my days on the potter's wheel were high jacked.
I stuck with portrait sculpture for many years, and I do still love it. There is something very intimate about sculpting another person's face. I like the unusual details in other people's faces, like a line around the mouth or a hollow in the cheek.
However, some time ago a friend of mine said that she had gone on away on a pottery week and had loved spending time on the potter's wheel. She talked about quitting her job and setting herself up in her spare room as a potter.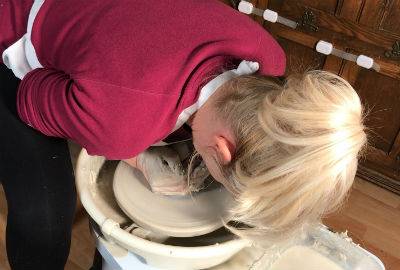 In reality, she didn't do that, she carried on in her 9-5. However, her passion for pottery rekindled my curiosity about it and I began to look into getting a potters wheel of my own. I wanted to tackle that pesky issue of centering that clay on the wheel again.
This blog is the upshot of my journey back into the world of the pottery wheel. I have started to learn so much, and I wanted to share what I have learned so far. It's a continual learning process for me, so as I gather information and techniques I will share them with you as I go along.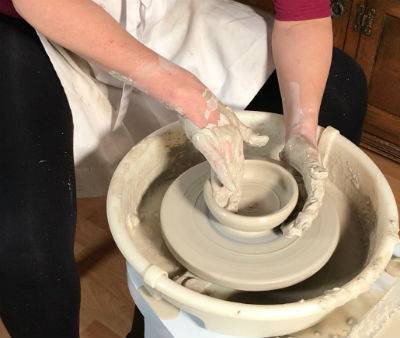 I will cover:
Information about processes and materials in pottery.
New techniques that I'm learning as I go along.
Reviews of pottery equipment that I would recommend.
How-to guides.
Product comparisons
and more…
I hope you enjoy what I share, and that you find the information I have collected useful. Good luck in your pottery and do drop me a line if you would like to get in touch. Or if you have any questions or comments, you can contact me here.