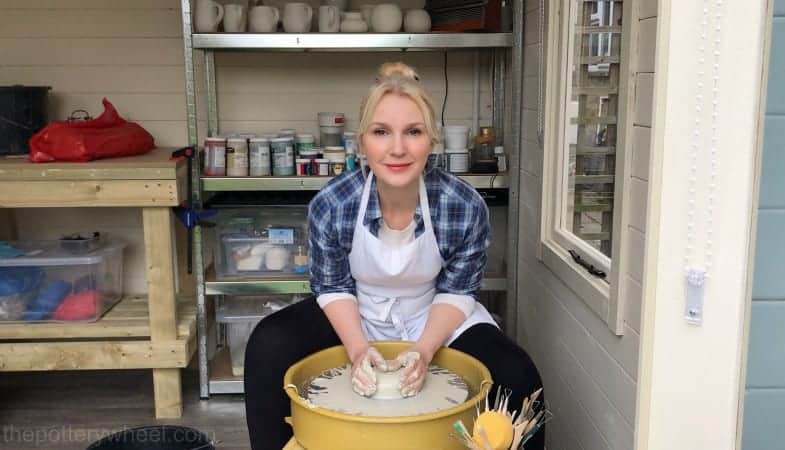 Hello and welcome to my pottery blog. I hope that you enjoy it and that you find some useful information and inspiration on its pages.
I started writing the blog because I love clay and pottery and I wanted to share what I've learned so far in my own journey with ceramics.
I have always loved making things out of clay. Even as a small child, I would get lost in modeling animals and figurines. Then as an adult, I found a love of sculpture, in particular portrait sculpture.
During my time at school, I had access to a pottery wheel and would spend my break time in the art room using the potter's wheel. Then I left school and went to university to study philosophy. For a few years, I had zero contact with clay. But, once I'd finished my studies, I rediscovered sculpture and spent many years enjoying making clay portraits.
Over that time, I had always had in the back of my mind that I wanted to start making pottery again. But, for some reason, owning a pottery wheel, or learning how to hand-build seemed like an insurmountable mountain.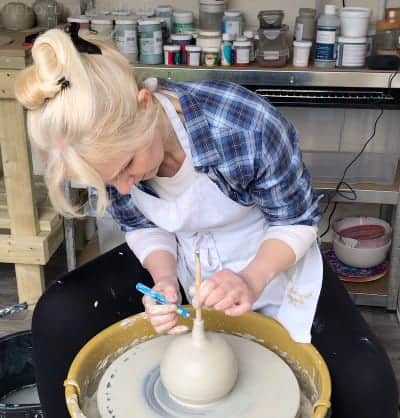 Fast forward a few years and I managed to get over this hurdle in my mind and I started to make pottery again. I got myself a potter's wheel and started learning how to hand-build too.
I love throwing on the wheel, and I now have a lovely little pottery studio in my backyard. However, I still feel more confident in my ability to hand build using clay.
It is probably the years of sculpting that help me feel like I know what I'm doing in that area. But I continue to learn on the wheel and as I do so I like to share what I've learned.
One of my reasons for wanting to create this site was to help other people realize, that with minimal tools and a bit of clay, you can make something lovely.
I will cover:
Information about processes and materials in pottery.
New techniques that I'm learning as I go along.
Reviews of pottery equipment that I would recommend.
How-to guides.
Product comparisons
and more…
I hope you find my site useful and that it inspires you to find your own creative style in clay. There is nothing quite like making something and having that feeling of "I did that and I love it".
Good luck with your pottery journey and do drop me a line if you would like to get in touch. Or if you have any questions or comments, you can contact me here.